Why Does Your Real Estate Business
Need a Website?
Visualise a website that features your property listings in an appealing way, engaging potential buyers and inducing more sales. With mobile responsiveness, integrated property search, and search engine optimization, we ensure your website stands out amidst the competition.
In the present digital era, a website for your real estate business is a critical tool, not an option!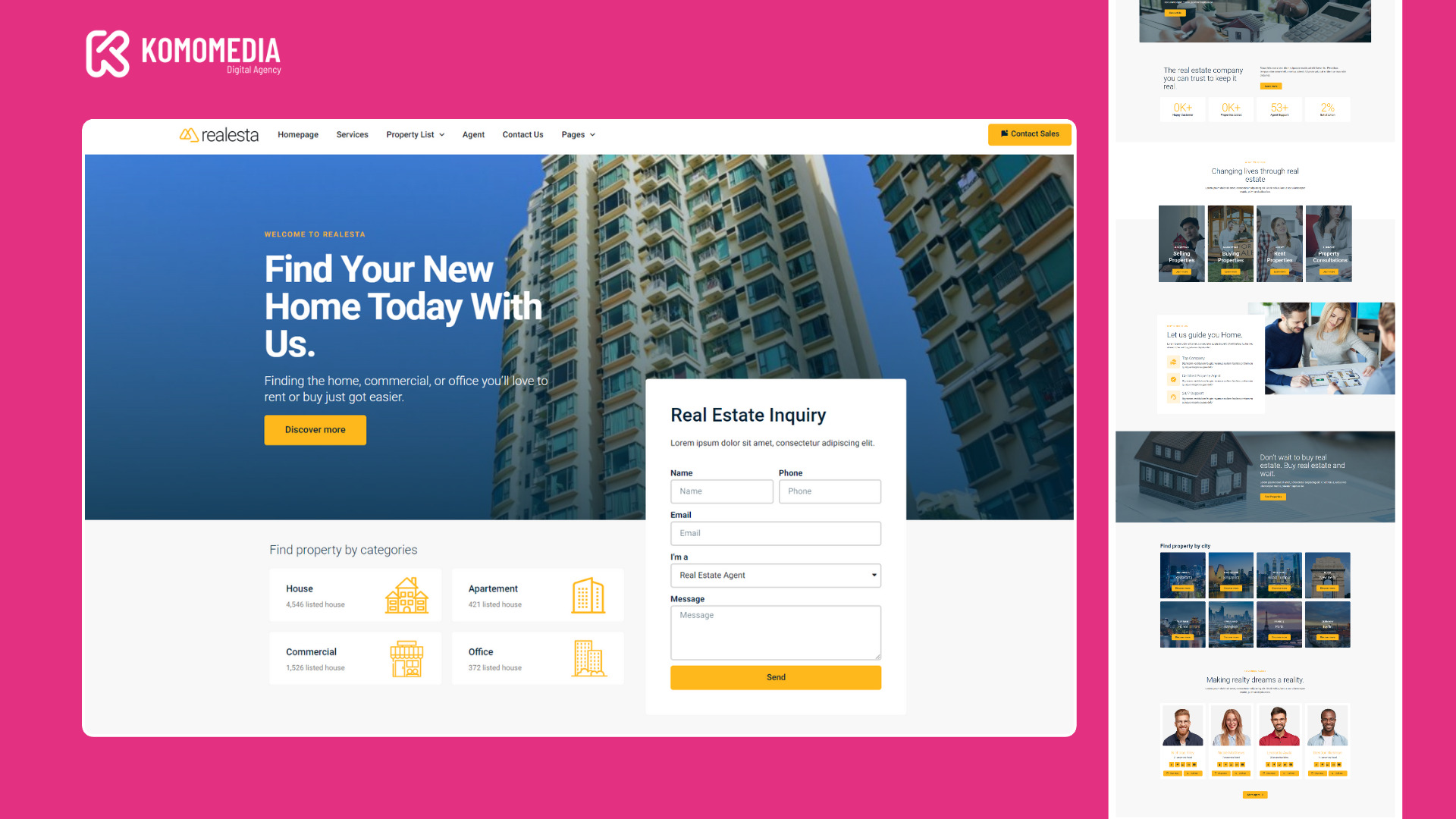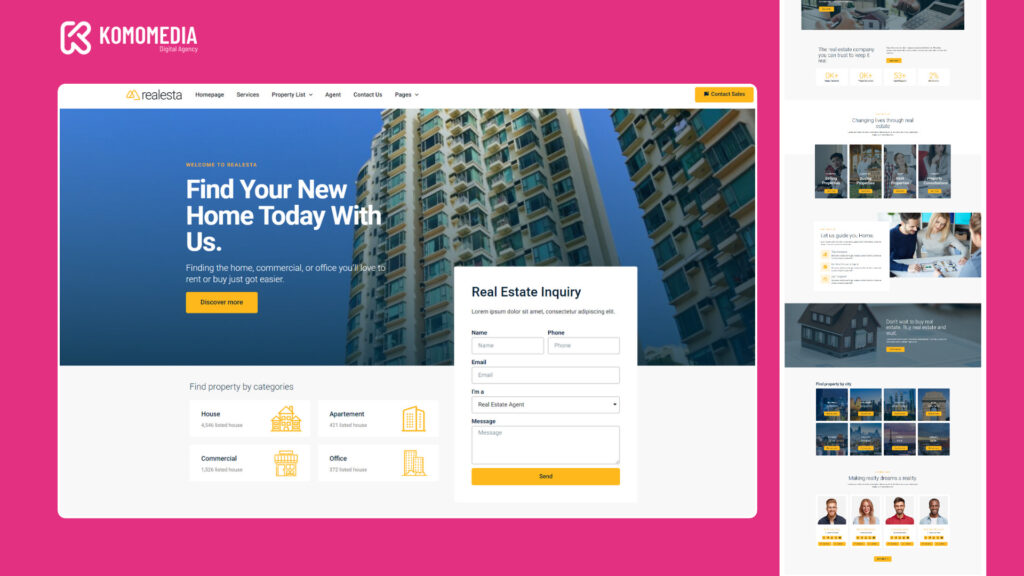 A website enhances your real estate business's online visibility, assisting potential clients to find property details effortlessly. It offers round-the-clock access to property types, prices, and special deals, amplifying sales and revenue.
Your website elevates customer experience with thorough property information, leaving a positive impression and establishing credibility. It also aids in differentiating from competitors, enables targeted marketing, and provides valuable analytics.
Major property listing platforms charge significant fees for showcasing your listings. With your own website, you can evade these fees, allowing customers to directly contact you and possibly even make transactions.