Secherbairamali.com is a professional website dedicated to showcasing the expertise and services of Secher Bairam Ali, an esteemed lawyer practicing in Komotini, Greece. 
This meticulously designed website serves as a comprehensive platform, providing visitors with valuable information about Ms. Bairam Ali's background, qualifications, and notable achievements. Additionally, the website highlights the diverse range of legal services she offers, ensuring potential clients are well-informed about her areas of specialization.
With a user-friendly interface and engaging content, Secherbairamali.com effectively conveys the professionalism and commitment to excellence that Ms. Bairam Ali brings to her legal practice.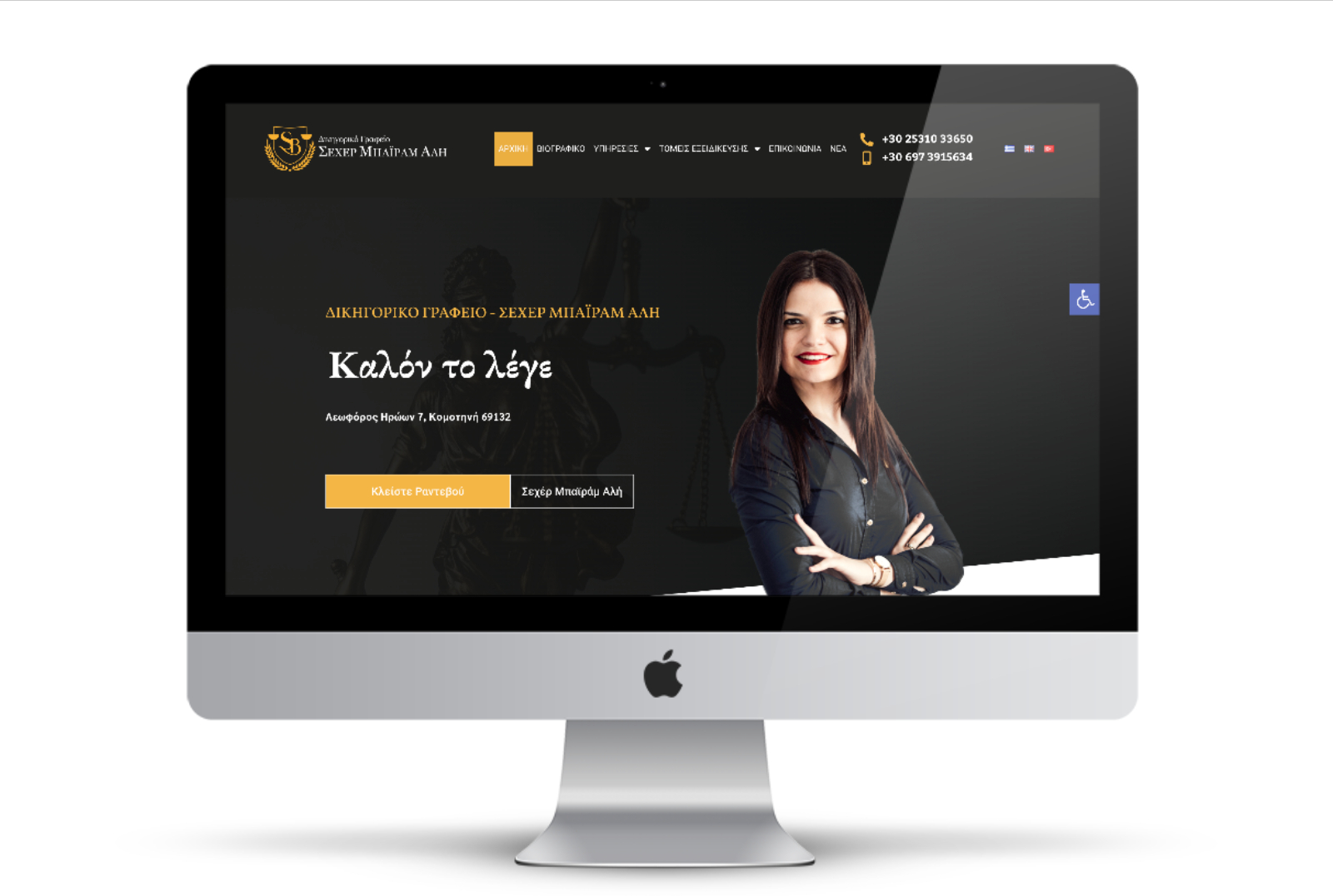 Job Description
Our team recently completed a website project for a client, Secherbairamali.com. We designed the website, optimized it for SEO, and delivered it to our happy client. Here are the tasks we completed: