Why Does Your Travel Agency
Need a Website?
In today's digital era, having a website for your travel agency is essential for several reasons: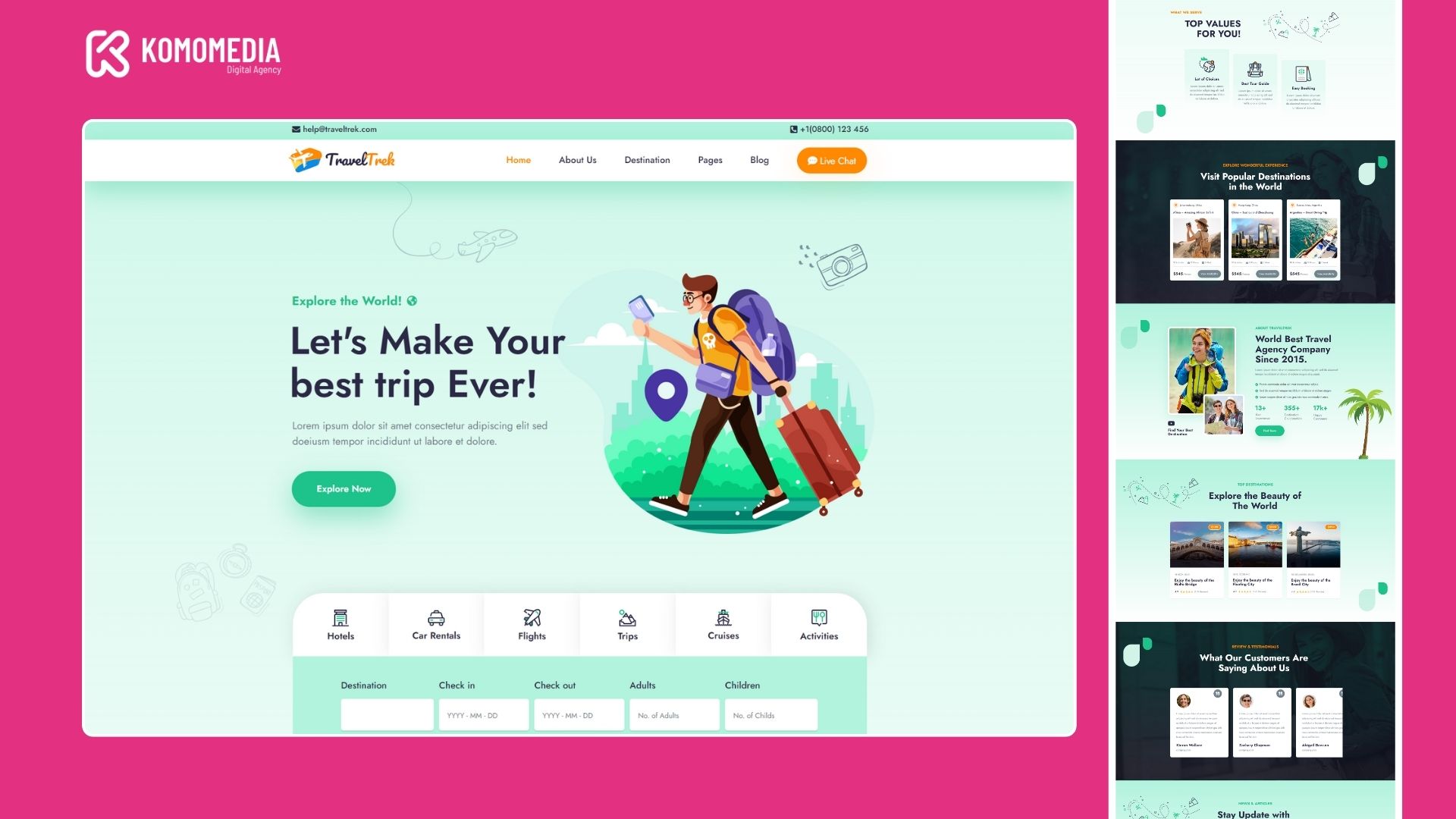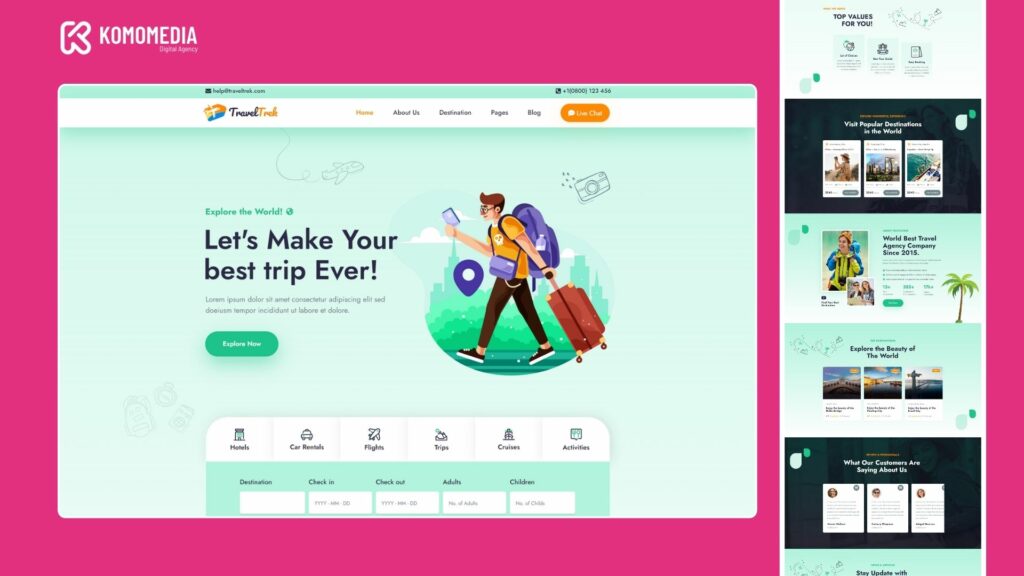 Establish Online Presence: A website allows potential customers to find information about your travel services easily, increasing your visibility and attracting new clients.

Showcase Your Travel Offerings: With a well-designed website, you can showcase your travel packages, destinations, itineraries, and special deals. This helps inspire and inform potential customers about the unique experiences you offer.

Maximize Bookings: By integrating an online booking system into your website, you can streamline the reservation process for your customers, enabling them to book their dream vacations conveniently and efficiently.

Build Trust and Credibility: A professionally designed website creates a positive impression, enhances credibility, and builds trust with your customers. It showcases your expertise, industry partnerships, and commitment to delivering exceptional travel experiences.

Differentiate from Competitors: A visually appealing and user-friendly website sets you apart from other travel agencies. It helps you stand out by highlighting your unique selling points, such as personalized itineraries, exclusive partnerships, or exceptional customer service.

Provide Useful Travel Information: Your website serves as a valuable resource for travelers, offering destination guides, travel tips, visa requirements, and other essential information. This positions you as a trusted advisor and adds value to your customers' journey.

Enable Targeted Marketing: With a website, you can implement various marketing strategies such as search engine optimization (SEO), content marketing, and social media integration to reach and engage your target audience effectively.